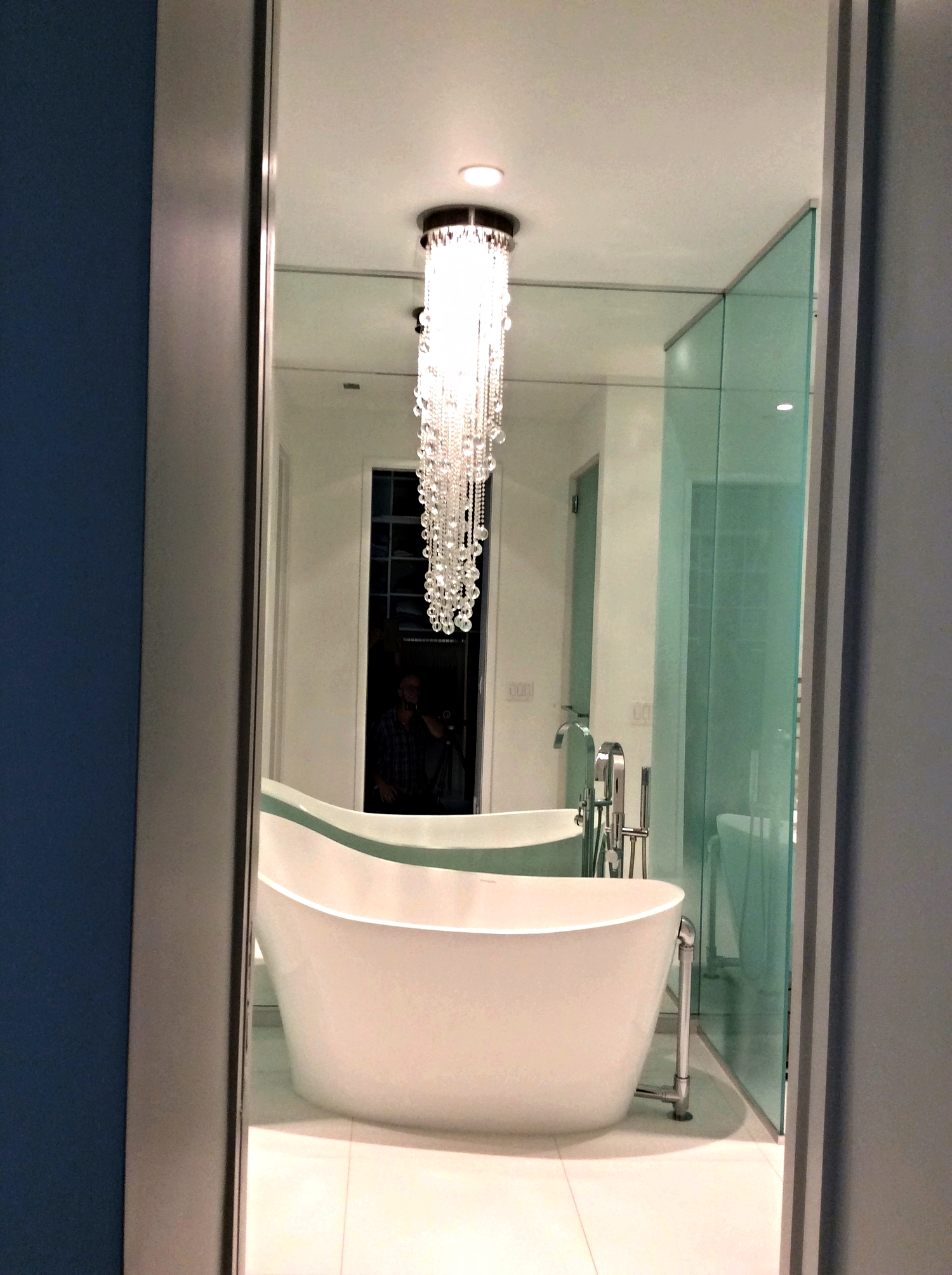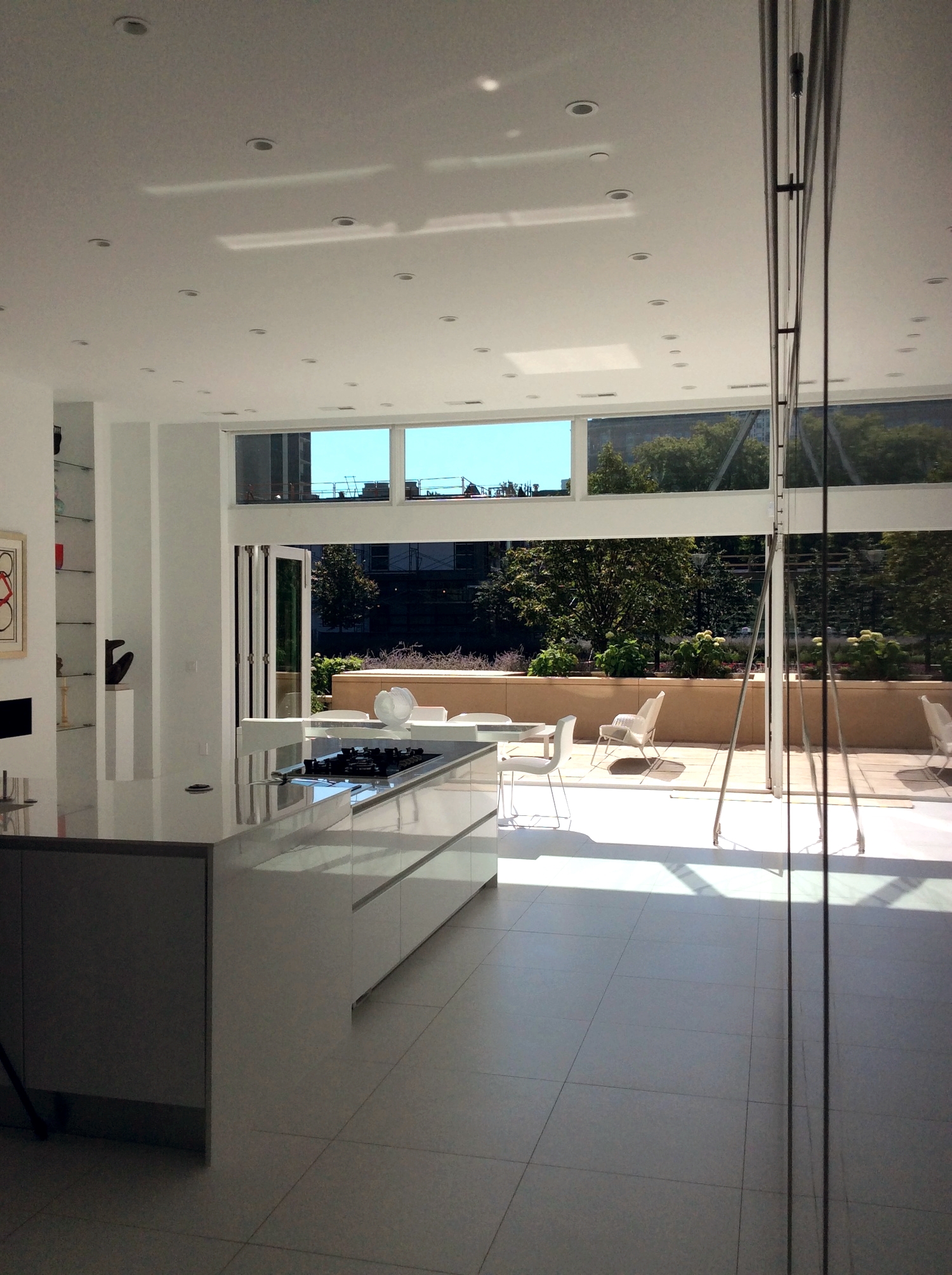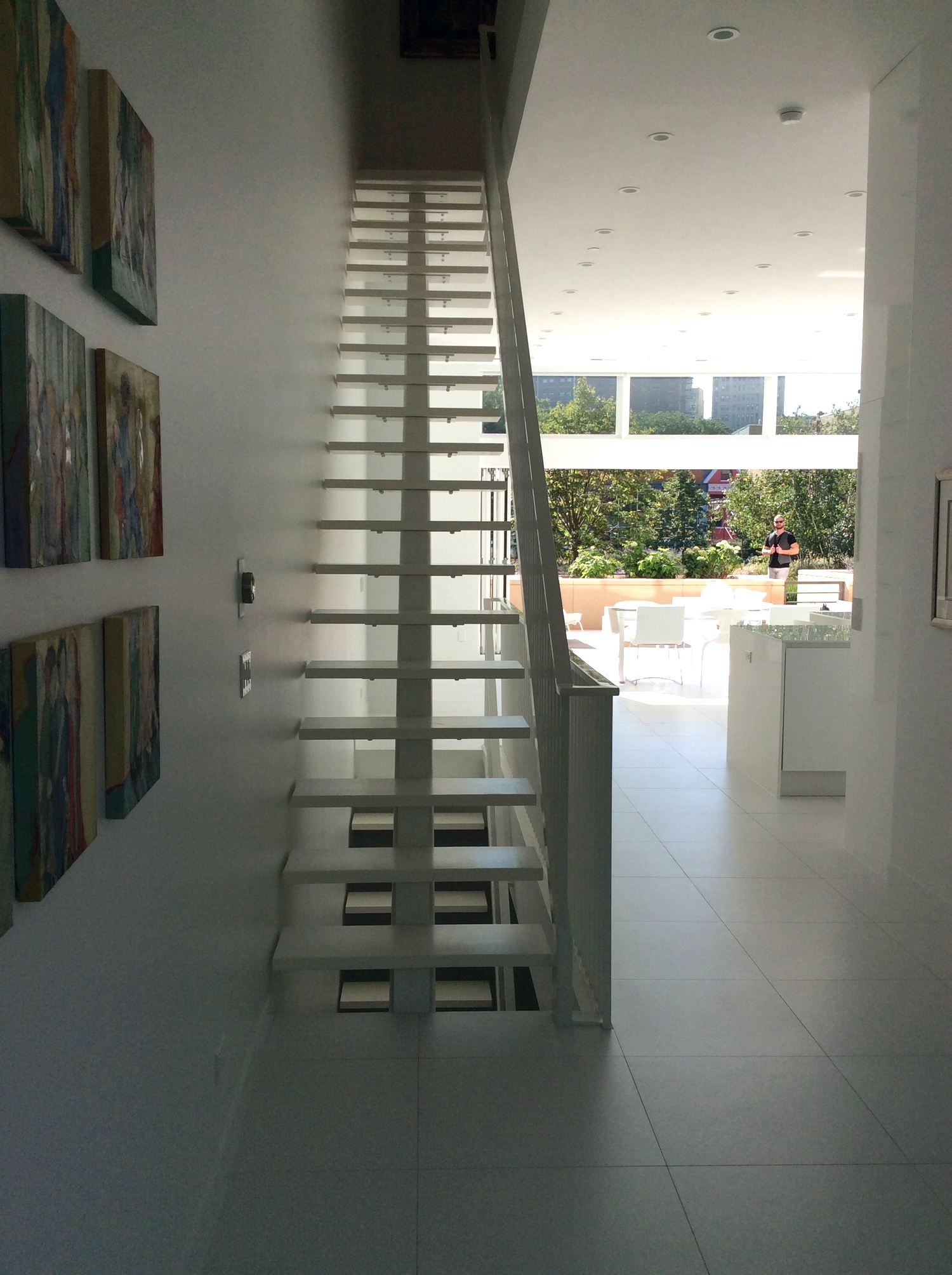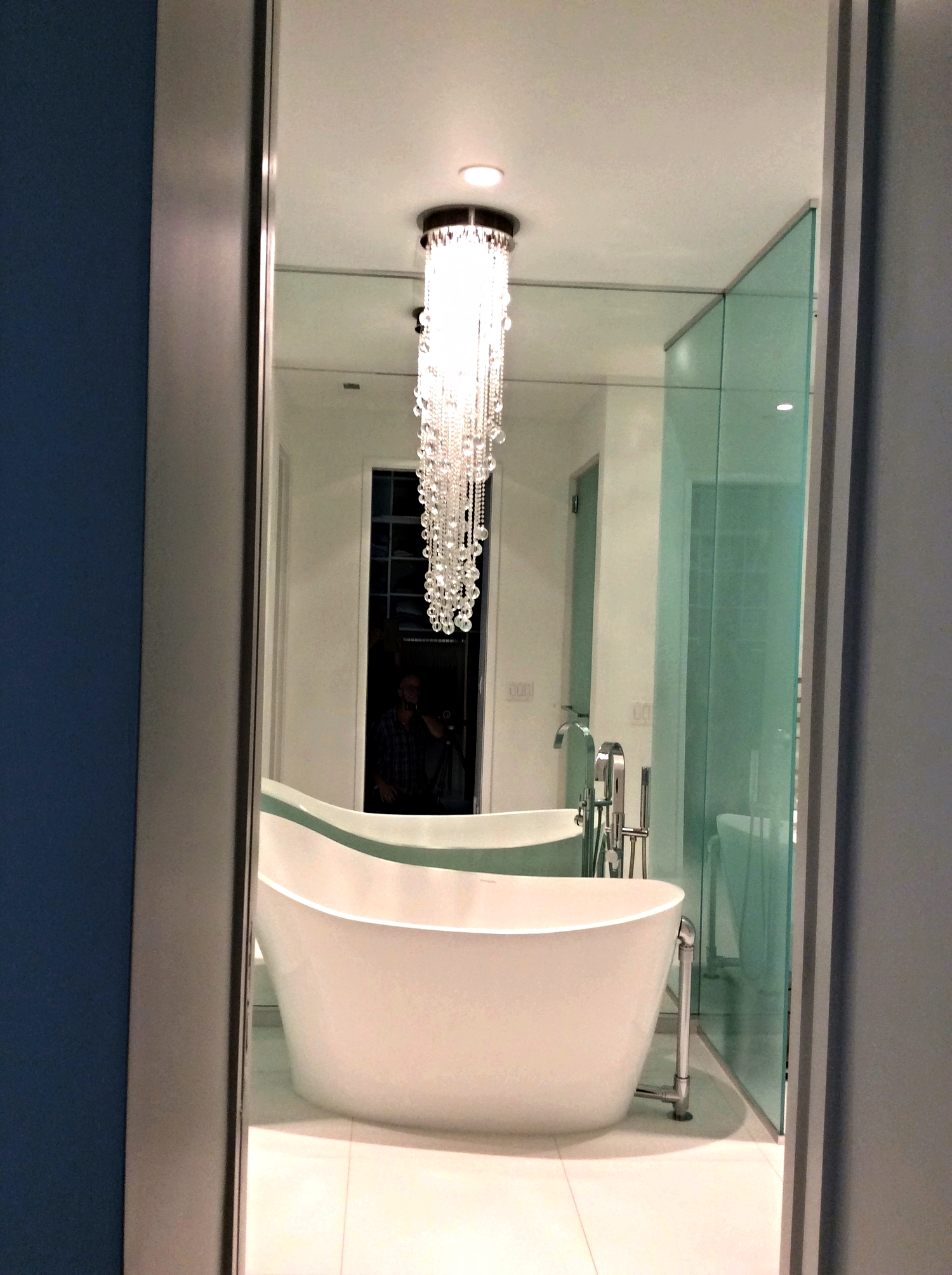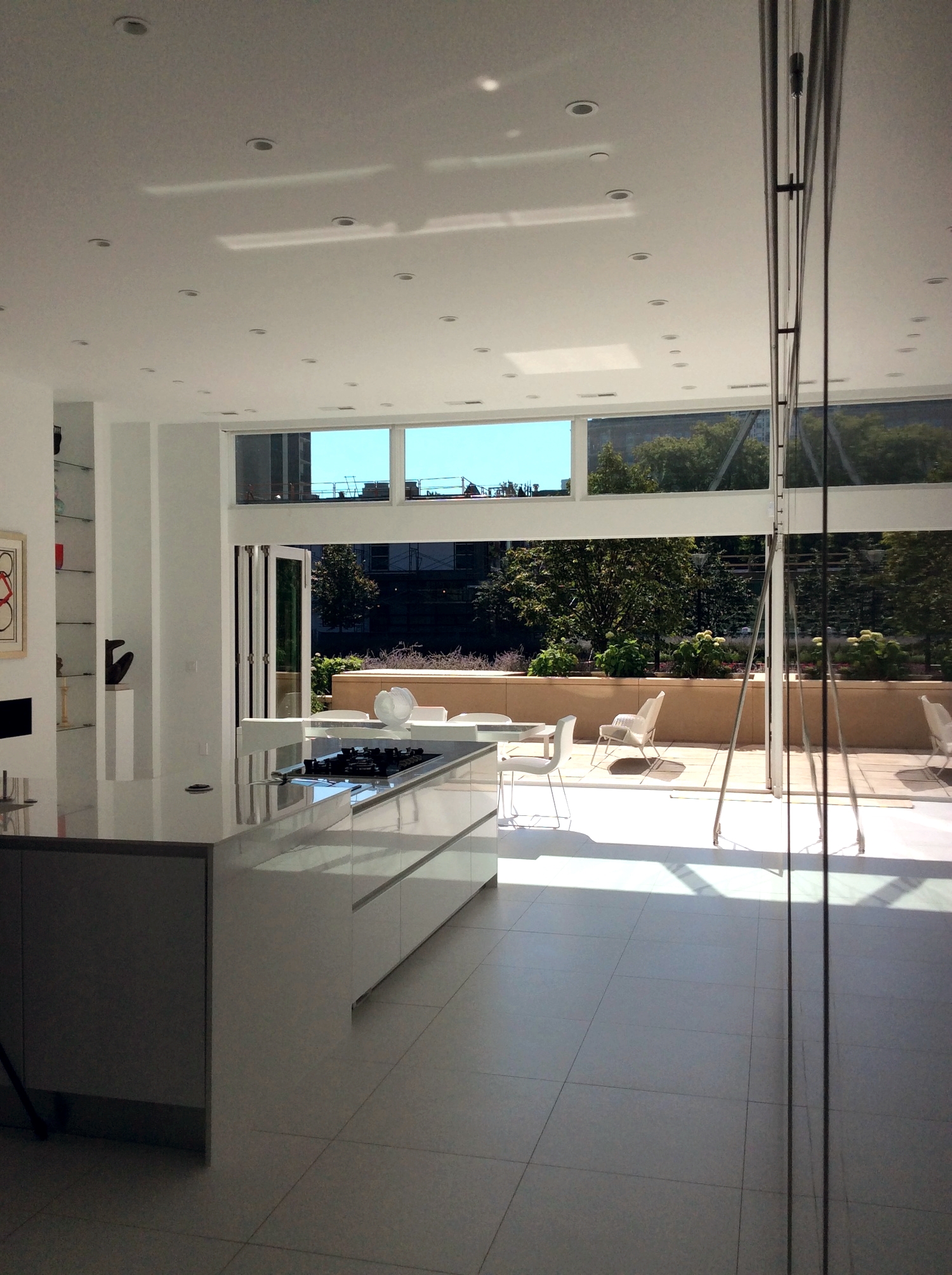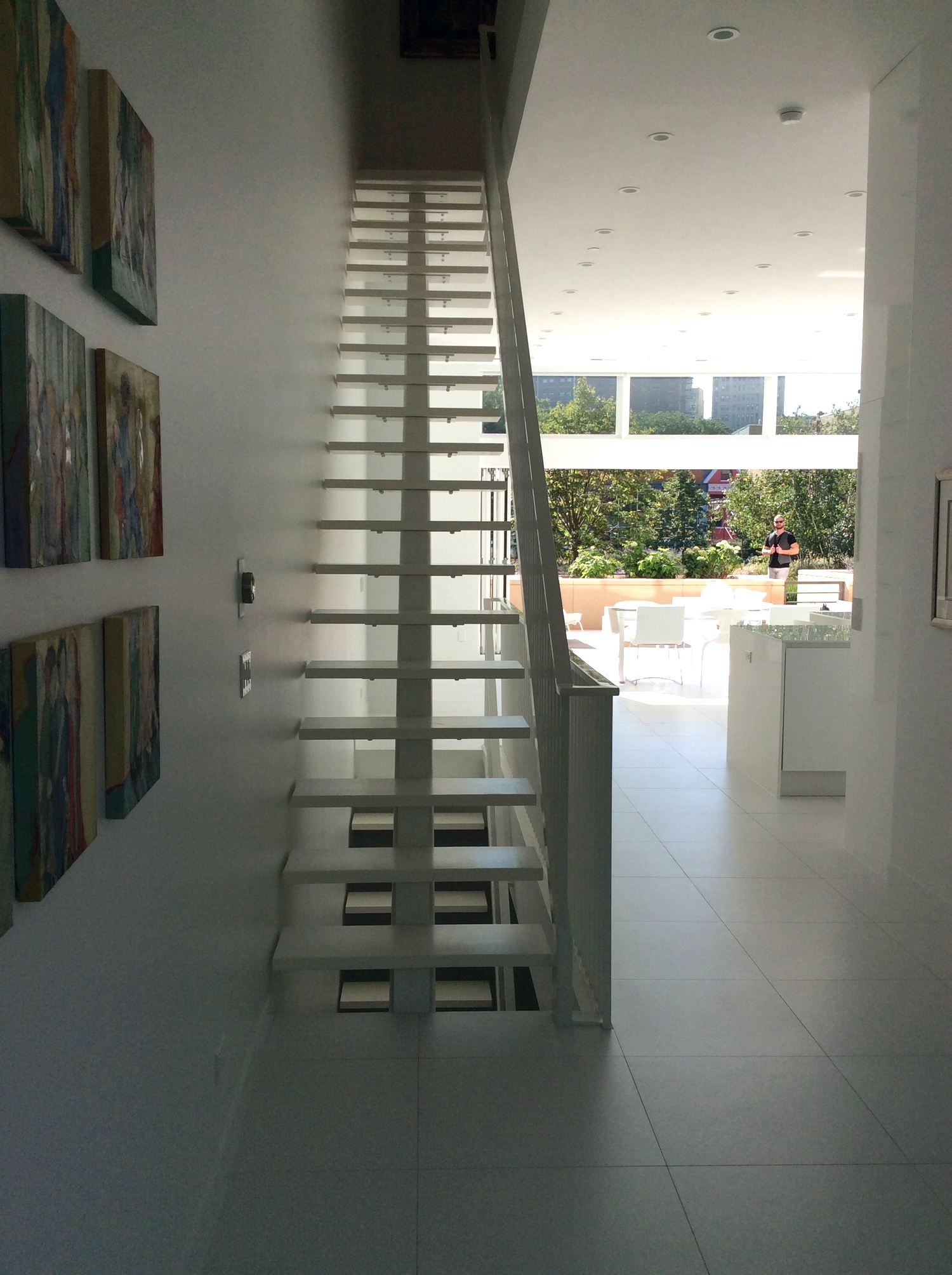 Center-supported stair treads
The floor plan is a simple rectangle. In order to simplify vertical transportation, yet try to make each floor as wide as possible, the stair is designed to 'float' on its central beam-stringer.
The only wood in the house are the treads - but painted with white epoxy paint.